MAP status as elite study programme confirmed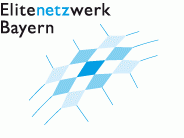 Every five years, our international Master's programme Advanced Materials and Processes is evaluated by the Elite Network of Bavaria (ENB). Only after a positive assessment by both the Bavarian State Ministry of Science and the Arts and an independent group of experts, a study program can continue to carry the prestigious label of 'Elite Study Programme'. Besides the recognition of the quality of the program, membership in the ENB allows our students to participate in special ENB activities like high-quality soft skills seminars in career and personal development as well as in ENB supported events like the annual Lindau Nobel Laureate Meeting and the Euroscience Open Forum. After an on-site assessment by a high-ranking group of experts in January this year, which involved presentations by students, discussions with MAP lecturers as well as closed-door exchanges with students, the committee strongly recommended continuing MAP as Elite Master's Programme. They were particularly impressed by the unique interdisciplinary nature of the study program and by our highly motivated and committed diverse and international students.
We thank all our students and lectures, as well as the departments of Material Science and Engineering and Chemical and Bioengineering and the leadership of the FAU, the Universität Bayreuth and the Julius-Maximilians-Universität Würzburg for their continued engagement and for helping to shape the MAP success story.