Program Regulations
Program Regulations
MAP students need to be familiar with the MAP curriculum and the program regulations. The aim of this page is to provide information on key elements related to the MAP program for a smooth and successful course of studies. Further detailed information and frequently asked questions (FAQs) are answered in our Student Wiki.
MAP Curriculum ('Studienverlaufsplan')
MAP Curriculum
The following charts show the MAP curriculum valid form winter semester 2019/2020.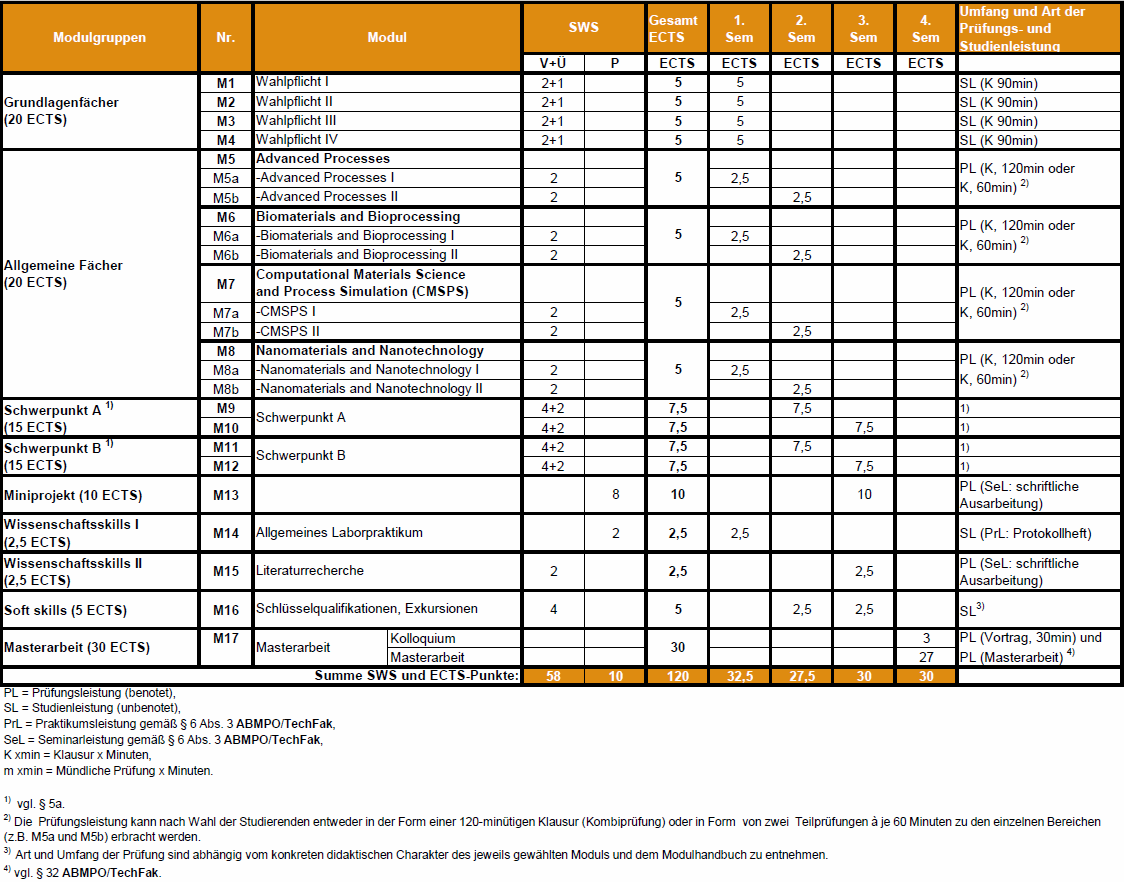 Additional Qualifications ('Zusatzstudien') either with industry or
research focus


Module Handbook ('Modulhandbuch')
Module Handbook
The content of the single modules is described in our module handbook, accessible via UnivIS
Generation of module handbook:
Click on "course list"
Click on "Advanced Materials and Processes – Master of Science"
Click on "Module Directory (Master of Science – begin as of winter 2017/18)"
Click on "Modulhandbuch (PDF)"
Select relevant semester (e.g. summer semester 2019)
Click on "Handbuch generieren"
Please note that this document is automatically generated from an official German document, therefore some parts appear in German language only.
Program Regulation ('Fachprüfungsordnung')
Program Regulation
The MAP program regulation (Fachprüfungsordnung) is provided by the Student Records Office. Students need to be aware that even though there is an English translation available, only the German text of the program regulation (Fachprüfungsordnung) is legally binding.