MAP excursion to Zollhof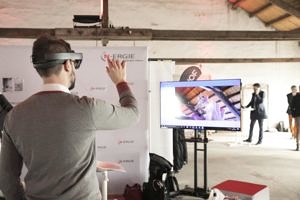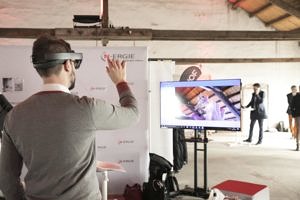 On 12 of November 2021, the MAP Office offered us an online excursion to Zollhof Tech Incubator (Zollhof). This excursion was organized as a workshop on how to turn a creative idea into reality.
In the first part of the workshop, Mr. Maximilian Finger introduced us to Zollhof as a technology incubator and we were familiarized with its structure and objectives. In fact, due to the diversity of its stakeholders, the connection with startups, companies and municipalities, the enterprise has quite an extensive entrepreneurial network, which strengthens its entrepreneurial profile. The enterprise's services are divided into three focus areas:
Ecosystem: In this area, they organize networking events to bring together their extensive ecosystem.
Empowerment: In this area, they provide an educational service for startups or students by organizing workshops on innovation methods.
Foundation: In this part, they try to establish new businesses from the Zollhof and expand cooperation with their partners in innovative projects.
In the second part of the workshop, the focus was more on creativity. We learnt about different examples of brilliant and innovative ideas from the past that were groundbreaking in their time. We saw how today well-known companies only thrive with a creative business model that was unique in the market when it was introduced. In other words, this part focused on how to think outside of the box and not to get stuck in old way fashions. We were introduced to some practical techniques that can trigger creative ideas:
Conceptual combination: In this method, one should try to combine things that at first glance seem unrelated or contradictory. For example, offering healthy food in a restaurant that usually serves unhealthy food.
Analogical reasoning: In this approach, one takes an idea from one field and applies it to another; there are many examples in the technical world that have been adapted from nature.
Checklist method: In this method, one tries to question the idea and to find a solution to shortcomings of the initial idea in order to arrive at a more mature result.
Brainstorming: In this method, a group of people exchanges thoughts based on a few simple rules and develops brilliant ideas.
In the last part, the workshop became even more interesting by conducting some practical exercises on teamwork. In fact, we learned how to come up with innovative ideas just by thinking about simple things around us. Then we found out how to evolve these ideas and finally how to turn a simple idea into a really successful business.
We are very grateful to Mr. Finger for organizing and running this excellent excursion!
By MAP student Pedram Samani, starting year 2020